I heard a voice saying, "Peace, peace, be still."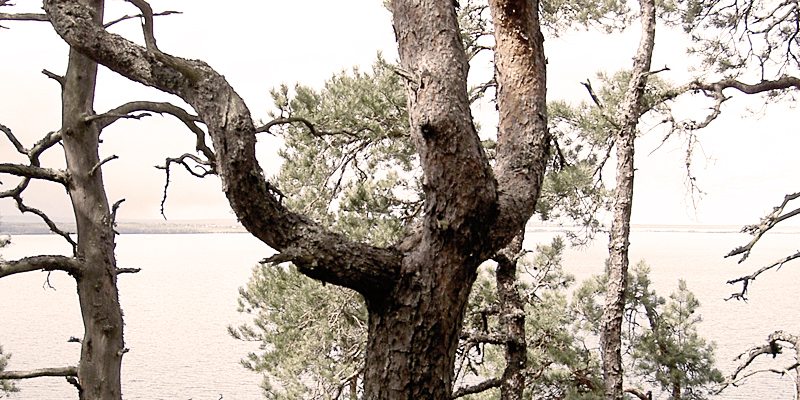 Slim's Gospel Train (SGT) is a
Swedish group of singers and  musicians, who are searching for the roots of American gospel music.  By listening to traditional black gospel artists like the Dixie  Hummingbirds, the Caravans, the Famous Ward Singers and the Soul  Stirrers, SGT has been inspired to perform their own credible interpretations of a great folk art.
The group's leader, Per "Slim" Notini, earned fame when he, as the  twenty-one year old "Stockholm Slim", played the piano in a blues recording session in Chicago ("West Side Soul" by Magic Sam) in 1967.  After forming his own band, he explored the blues, singing and playing  professionally for several years in the 1970s and '80s. He also  recorded (Sonet Records) and appeared on radio and TV in Sweden.
Per made a radical change in the early 1990s. He started a serious  study of black gospel and also tried his hand at composing and  arranging. One of his own songs, "Vardagsbur", with Swedish lyrics, is  included in this CD. Per made his debut in gospel, accompanying  American singer Cyndee Peters in 1975-76, at school concerts all over Sweden. Beginning in 1999,Per has arranged tours in Sweden, Norway and Denmark with gospel  luminaries like the Dixie Hummingbirds, Dr. Horace Clarence Boyer and  Ola Jean Andrews.
In Summer 2014 has SGT together with Kiralina Salandy among other performed at Crescendo (Norrköping), Jazzens Museum (Strömsholm),Skottvångs Grufva (Mariefred) and Kungsträdgården (Stockholms Gospelkörfestival).
It was 2014 in Katarina congregation in Stockholm that Per met Kiralina Salandy for the first time – a singer from Canada with her roots in gospelmusic and musical liking arised. She started to sing with SGT as a much appreciated solosinger.
The other members of SGT is at present Hedvig Notini, Christin Lederman, Ulrika Ulvegren, Anne Fagerström och David Johansson.The members of SGT are dedicated singers and musicians that also work in other constellations and professions. However it´s the music that is closest to the heart
Musicians in SGT are Per Notini – Keyboard, piano, Hasse Larsson – Base and James Bradley Jr – Drums.
Per Notini is also the musical leader